Why Do We ONLY Use ClickFunnels?
We've build 100s of websites in our 16 years of trading, using everything from HTML to popular Content Management Systems like WordPress.
And in every case – without fail – there have been major problems or issues.
Sites needed constant security updates, were difficult to edit, simple to hack and ALWAYS easy for clients to break. Then hosting would fail at a vital moment…
It was an uphill struggle – and there were times we hated our job
Something HAD to change…
Our first trial of ClickFunnels was on a small client project following a passionate recommendation from a trusted friend.
After setting our free account live, we were immediately blown away by the system's combination of power with simplicity – and by the potential to rapidly roll out test pages for conversion optimisation.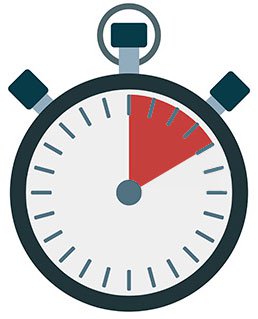 Suddenly tasks that would have taken 20-30 hours of custom coding or had us pulling our hair trying to get WordPress plugins to play nicely, took mere minutes.
As we worked we saw opportunities for funnels in EVERY business – and as we played with the system and saw some impressive test results we KNEW the future of our business rested squarely on the ClickFunnels platform.
No more separate autoresponder for emails, no more servers or hosting accounts to worry about – no hotch-potch of third-party services that always leave a site vulnerable to outages.
Just super-smooth drag-and-drop site editing coupled to state-of the art email software, and all running on ultra-fast servers.
We went from having to reinvent the wheel for every single project, to a certain knowledge that if we had an idea for a funnel, we could build it in minutes from ClickFunnels' impressive library of funnel modules.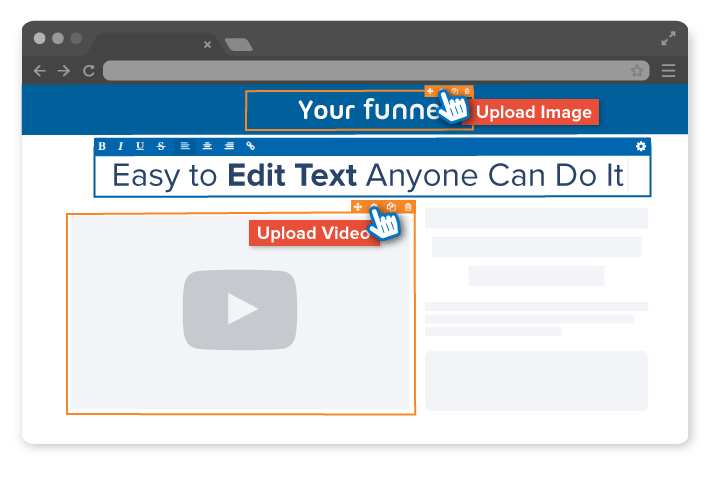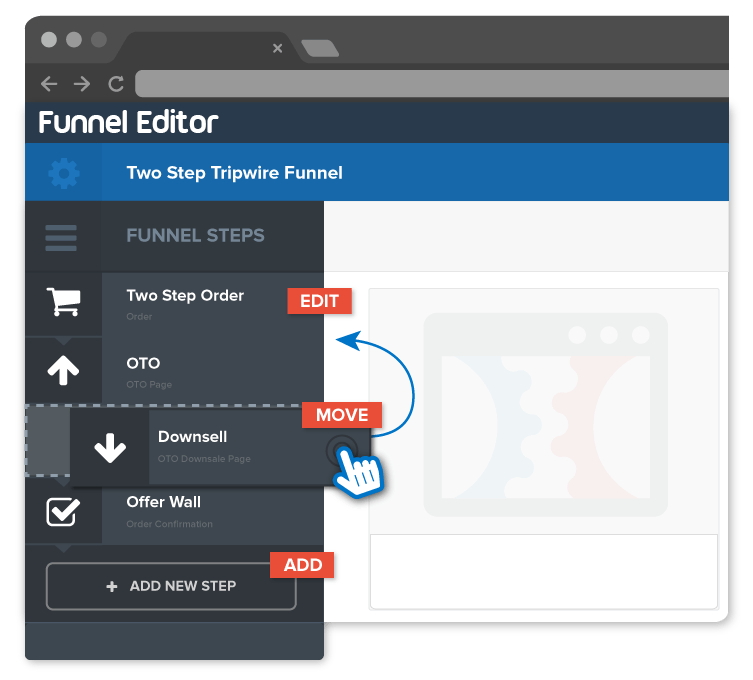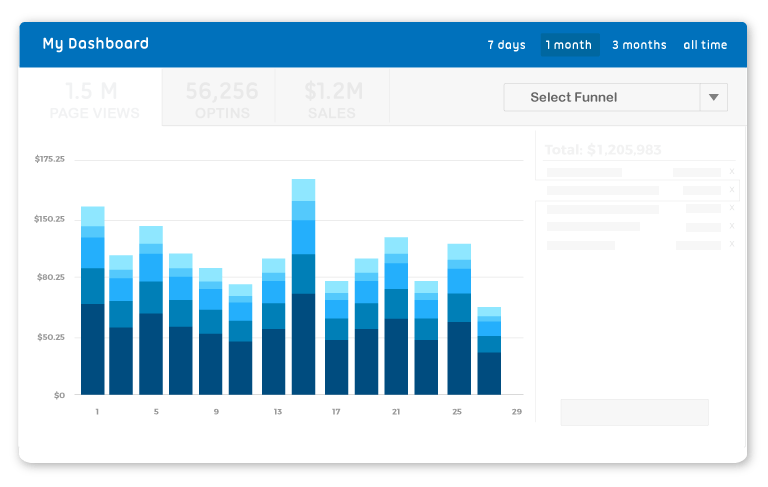 Suddenly we were able to concentrate all of our time and effort on tasks that would directly add to our client's bottom line, rather than wasting hours, days or weeks on grunt-work, fixing servers and repairing WordPress installs.
Now Clickfunnels is the first thing we reach for when starting a new job – from prototyping to a finished site it does everything…
No wonder we've become some of ClickFunnel's biggest fans!
Why do we not recommend WordPress?
Yes – we do still work on a number of existing client sites powered by WordPress – but with each forced update the system becomes less and less stable. In fact barely an update goes by where at least one critical plugin just stops working.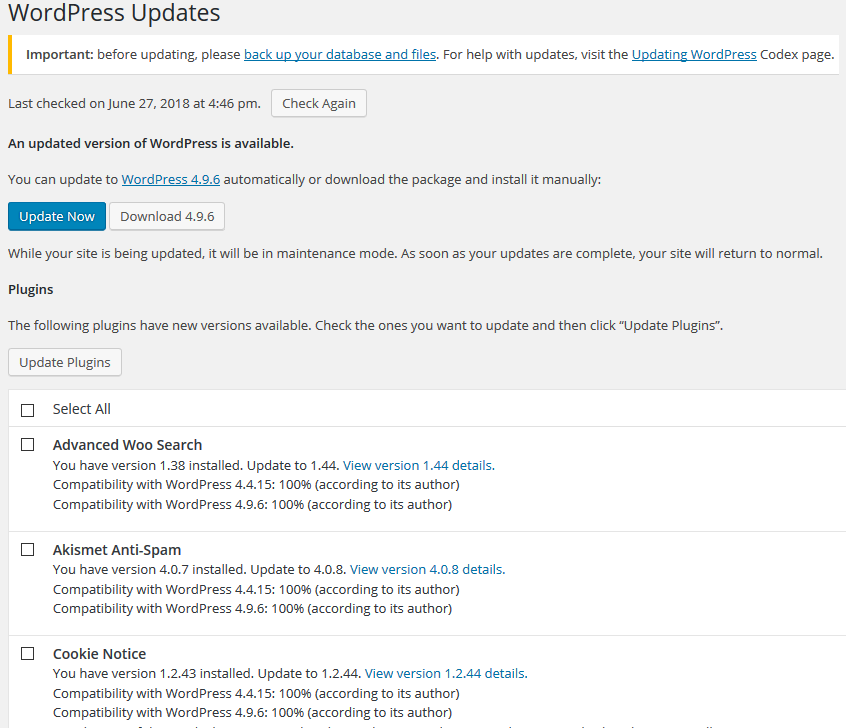 And it seems every time you log into a WordPress site it needs several updates. Unfortunately hitting update has become a lottery.
As for site safety, WordPress's built in security is so abysmal that you need 2 or 3 heavy-duty plugins just to stop bots and hackers from slowing your site or ruining your hard work.
Pages break, databases corrupt, and as WordPress moves further towards trying to become "all things to all men" it becomes worse at everything.
If you want a personal blog, or a brochure site, fine.
But if you want an effective marketing machine running 24-7, you need ClickFunnels.
A homepage and a few info pages on WordPress are again OK – but landing pages for paid ads? ClickFunnels every time.

But I already have a website. Why do I need ClickFunnels?
We hate to say this but your site IS failing you.
No matter how you get that traffic, whether you rely on SEO, Pay Per Click or social media, you are throwing away money.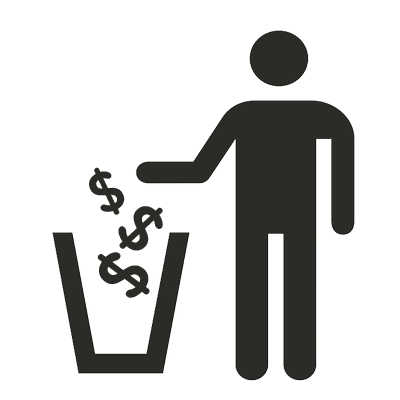 A visitor comes to your website and has a look around. They may click on a few things, visit a few pages – and then typically they'll go. After all very few people buy anything on a first visit
As soon as they've gone, chances are high that's them gone for good.
Can you remember the exact name of a site you visited last Tuesday? You know that one that sold those widgets? No?
Neither can your potential buyers.
They'll probably do another search. And most likely find another website. One that will do a better job selling them on your product.
A well designed funnel STOPS THIS HAPPENING.
ClickFunnels modules are ALL well-designed, fully optimised and battle tested
They build trust, build relationships and add value
When your prospect is ready to buy – they WILL buy from YOU
Want to know more about creating perfect funnels? Read THIS…